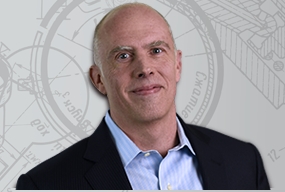 What if you've read all my previous blogs on the subject and exhausted the internal ways to pump up your innovation pipeline?  Working with external partners adds complexity, but can result in new IP.
Which type of external partner is right for you?  In any of the following cases, choosing the partner is just the first step.  You will then need to reach a written agreement defining the scope of innovation-related activities.  The agreement will also address key concerns (like confidentiality, IP ownership, permissible uses of results, warranties, and costs).  From experience, nothing brings focus on the value proposition for collaborating like bumps in the negotiation process.  Most often, the tone of the negotiation is a great gauge of alignment between the parties.
Your situation is unique, but the following list of potential external partners and considerations may help you decide where to look for outside innovation:
(1) Competitors: Pragmatically, working directly with competitors is a non-starter.  Serious risks to manage include inadvertent disclosure/receipt of sensitive company information and keen governmental scrutiny of subsequent actions in view of anti-competition laws.  On the other hand, joint sponsorship of research to solve industry-wide problems, which you can then leverage, is common.
(2) Academic Institutions:  Academics offer ready access to renowned expertise.  However, the currency of renown, and the ultimate goal of a university researcher, is publication.  As a result, University researchers and their assistants may not be sensitive, or sympathetic, to the need to keep certain information confidential even after patent filing.  Yet this is desirable during the publication lag after filing to preserve competitive advantage.  Although some universities are increasingly anxious to develop serious research relationships with companies, be sure to vet confidentiality concerns thoroughly (both maintenance of confidentiality and control of publication).  Also, be aware that universities expect to share in value creation (whether through royalties, option payments, bonanza clauses, etc.).
(3) Governmental Departments: You can work with a federal agency to leverage their expertise by using a Cooperative Research and Development Agreement (CRADA).  Generally, you sponsor the government's work in fulfilling a work plan (the opposite of government-sponsored research, which is beyond the scope of this blog). CRADAs will typically grant the government certain rights, such as to practice the invention (but not to license it), but rarely anything onerous.  Depending on your technology area, this can be a viable middle ground between academics and research organizations.
(4) Contract research organizations (CROs): Unlike academics, most CROs start from a philosophical premise that the paying entity owns the results and has the right to use them as they see fit.  As such, they generally have no objection if you decide never to patent or publish the results (in a first to file patent system, however, that is usually unwise). Also, CROs are typically very sophisticated regarding confidentiality concerns.  Generally, negotiations with CROs are straightforward and similar to other vendor situations.
(5) Consultants: Although in many respects consultants are highly similar to CROs, generally, you pay CROs for what they can do, whereas you pay consultants for what they know.  Accordingly, consultants vary more widely as a group than any of the other categories.  Consultants are likely to produce early-stage ideas, while CROs are likely to produce data based on a work plan.
(6) Upstream or Downstream Partners: Of all the external partners on this list, these won't cost money out-of-pocket.  Moreover, you will learn a lot about each other, and may profit from a deeper understanding of the value chain.  On the other hand, missteps can damage existing relationships with a group that is, by definition, important to your business.  And you will feel the complexity of the relationship both while negotiating the controlling (JDA) agreement and in trying to monetize the innovation, especially as you determine whether to be exclusive.
As seen above, determining what type of external partner is right in a given situation depends a lot on what "pumping up your innovation pipeline" means to you.  Adding gravitas to a late-stage development?  Consider academics, focusing on mutually acceptable language regarding publicity and a strong definition of background IP.  Building a picket fence around an existing product?  CROs can generate data that can support a number of filings.  Looking for fresh ideas?  Try a consultant who has a good innovation track record.  Need to know more about how your product can be optimized in a real-world context?  Think about collaborating with a downstream user, particularly if you have confidence that your team is customer-focused, but disciplined.
---
Contact Information
Phone: 215-600-2373
Email: bhubbard@condoroccia.com
Back to Blog