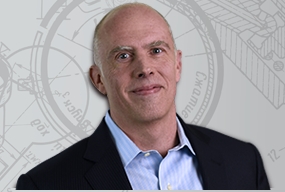 Conventional wisdom expects a certain correlation between R&D spent and patent applications filed.  If you're doing the things I mentioned in my previous blogs, but are still not happy with your applications/R&D spend metric, there are several possibilities:
Your definition of R&D spend may be inflated to embrace more than traditional R&D activities.
You may be too conservative about pursuing modest developments.
Possibly, you are not working on the right problems.
But in my experience, the most likely reason is a breakdown in communication between the people doing the R&D work and the people approving and/or drafting the applications.
As in many communication breakdowns, appointing an intermediary can be an effective answer.  Some companies call this role an IP manager, but the title is not nearly as important as the responsibilities.  IP managers streamline the process of receiving ideas from inventors, pre-evaluate the fit with business goals, put the invention in context for decision-makers, and facilitate communications between all participants in the innovation chain.
Clarity for who has the IP manager role is essential, as this is not a natural fit for any one function (R&D, Legal, etc.).  In fact, an effective IP manager has to have a foot in both the legal and technical worlds, while being focused on delivering against the business goals.  Of course, not all businesses can afford a full-time IP manager.  If you have a technical person that works well with attorneys and can clearly communicate with business people, consider adding some IP manager responsibilities to their development plan.
I wish I could say that merely identifying a person as an IP manager pays big dividends, but in fact, the wrong person in this role can further striate and stagnate the process.  Accordingly, it is critical to find the right person for the job – the great IP managers I know are effective at seeking consensus, blending ideas, and explaining concepts in a relatable manner.  Not surprisingly, these same IP managers rarely take credit for their valuable work.  Such work will be evident though, in their business' increased patent filings and enhanced strategic fit for the portfolio.
---
Contact Information
Phone: 215-600-2373
Email: bhubbard@condoroccia.com
Back to Blog