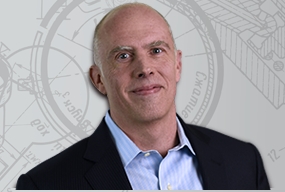 Most in-house teams are confident that their standard employment agreement creates an existing "obligation to assign."  After a recent Federal Circuit case, they may want to review their internal documents and procedures.  The case is Advanced Video Technologies LLC v. HTC Corp. (Jan. 11, 2018; Judge Newman dissenting).  The Federal Circuit denied Advanced Video Technologies' petition for rehearing and en banc review on April 13, 2018.
Consider the following clauses from the employment agreement at issue (which was examined because an inventor failed to execute an assignment document):
2.b. Inventions and Original Works Assigned to the Company. I agree that I will promptly make full written disclosure to the Company, will hold in trust for the sole right and benefit of the Company, and will assign to the Company all my right, title, and interest in and to any and all inventions, original works of authorship, developments, improvements or trade secrets which I may solely or jointly conceive or develop or reduce to practice, or cause to be conceived or developed or reduced to practice, during the period of time I am in the employ of the Company …
2.e. Obtaining Letters Patent, Copyrights, and Mask Work Rights. I agree that my obligation to assist the Company to obtain United States or foreign letters patent, copyrights, or mask work rights covering inventions, works of authorship, and mask works, respectively, assigned hereunder to the Company shall continue beyond the termination of my employment …
If the Company is unable because of my mental or physical incapacity or for any other reason to secure my signature to apply for or to pursue any application for any United States or foreign letters patent, copyrights, or mask work rights covering inventions or other rights assigned to the Company as above, then I hereby irrevocably designate and appoint the Company and its duly authorized officers and agents as my agent and attorney in fact, to act for and in my behalf and stead to execute and file any such applications and to do all other lawfully permitted acts to further the prosecution and issuance of letters patent, copyrights, and mask work rights with the same legal force and effect as if executed by me …
… I hereby waive and quitclaim to the Company any and all claims, of any nature whatsoever, which I now or may hereafter have infringement of any patents, copyrights, or mask work rights resulting from any such application assigned hereunder to the Company.
While the language "will assign" in 2.b might raise eyebrows in IP circles, intellectual property lawyers rarely author employment agreements.  In the context of the underlying purpose of inventor employment agreements generally, one might assume the intent is demonstrated sufficiently.  In fact, the Patent Office agreed, allowing the patentees to prosecute the application without the inventor assignment based upon a declaration which attached the employment agreement.
However, when a successor in interest to the patentee sued to enforce the patent some 13 years later, the case was dismissed on the reasoning that the inventor was a co-owner and had not joined the suit.  I imagine that this result would have surprised the handling attorney (and the inventor!) at the time of prosecution.
Process-wise, a failure to assign should trigger internal review and scrutiny.  However, who's to say that didn't happen?  The handling attorney may have (reasonably) decided to save company resources (e.g., by not compelling an assignment through breach of agreement proceedings) in reliance on the favorable procedural ruling from the Patent Office.  This approach is understandable considering that the vast majority of patent cases never get litigated.  It's not known to what extent the litigation team vetted the issue, but certainly, having this resurface during enforcement had to be an unpleasant surprise to corporate leadership.
For me, the greatest opportunity to have avoided the calamity would have been to previously have had an IP lawyer review and comment on the company employment agreement (e.g., when it was drafted or revised).  There's a very strong presumption in patent law that rights in an invention belong to the inventor.  A few hours of review from a higher-level IP leader might have strengthened the wording to reflect the presumably mutual intent.
Back to Blog