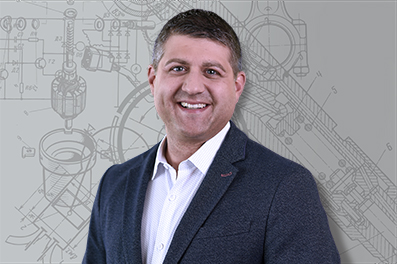 Are your computer claims part of the 5% that lack the word "comprising"? The Federal Circuit tells patentees it's not a good idea.
Good claims have three parts, a preamble, a transition word, and a body. A recent Federal Circuit precedential opinion spoke directly to the patent bar underscoring the need for a proper transition word, like "comprising," in patent claims and stated it plainly—"[w]e see no beneficial purpose to be served by failing to include a transition word in a claim…and we caution patentees against doing so."[i]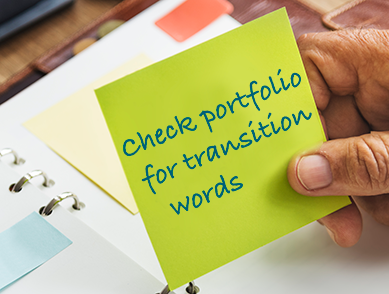 The case is Acceleration Bay v. Activision Blizzard, and it was decided in November 2018. The patentee argued that two terms in the first part of its claim should have been construed as elements of the claim because the claim lacked a transition. But the court saw the lack of transition, not as an aid to construction, but rather as a drafting mistake and a source of confusion. At oral argument, Judge Kimberly A. Moore said, "they drafted the claim in a way which makes it intentionally confusing as to whether a certain portion of that claim is part of the preamble or not. So who ought I to hold that against?"[ii]And in the end, the court did not let the patentee argue the lack of a preamble to its advantage, stating pointedly, "[patentee's] poor claim drafting will not be an excuse for it to infuse confusion into its claim scope."[iii]
This case got me thinking, how many claims out there don't have proper transition words? We analyzed six months of recent patent grants and identified 5% that have an independent claim without a proper transition word.[iv]Most of those were computer-readable medium (CRM) claims, computer network claims (like the claim in Acceleration Bay), and computer claims. And we saw many CRM variations:

A non-transitory computer-readable medium including one or more sequences of instructions that, when executed by one or more processors, cause the one or more processors to:
At least one non-transitory computer readable storage medium configured to store instructions that, when executed by at least one processor included in a computing device, cause the computing device to:
A non-transitory computer readable storage medium configured to store instructions that, when executed by a processor included in a computing device, cause the computing device to generate charts for display on client computing devices, by carrying out steps that include:
A non-transitory computer readable storage medium having stored thereon design information that specifies a design of at least a portion of a hardware integrated circuit in a format recognized by a semiconductor fabrication system that is configured to use the design information to produce the circuit according to the design, including: one or more processors configured to:
Now, as you can imagine, preliminary claim terms and recited functions like these could be significant fodder for dispute. Parties might argue that "instructions" is an element of the claim and that a specific showing of source code, not merely the resulting functionality, is required to prove infringement. Or parties might dive into the construction of "non-transitory." Albeit, each of the above CRM examples includes a colon which helps serve as a demarcation. There wasn't one in the claim in Acceleration Bay.
In the end, portfolio managers would be wise to identify whether claims like these are present in pending applications so they can be considered and addressed. And patent practitioners should consider using transition terms in all of their claims, including CRM claims. If you have any questions about the research or if you'd like more information, please feel free to reach out to me at mkoptiw@condoroccia.com.
---
[i]Acceleration Bay, LLC v. Activision Blizzard, Inc.,908 F.3d 765, 770 (Fed. Cir. 2018)
[ii]http://oralarguments.cafc.uscourts.gov/default.aspx?fl=2017-2084.mp3, at 8:30
[iii]Acceleration Bay, 908 F.3d at 770
[iv]This exercise considered the first three independent claims from U.S. Patents granted between August 14, 2018 and February 12, 2019. We excluded patents with a primary CP code of A and C to avoid plant, seed, and organic chemistry claims which may not use transitions at all, which left 127,239 patents. The independent claims were text searched to look for "comprises," "comprising," "consists," and "consisting." 6,539 patents had independent claims without one of these transition words, which is 5.1% of the patents considered.
Back to Blog