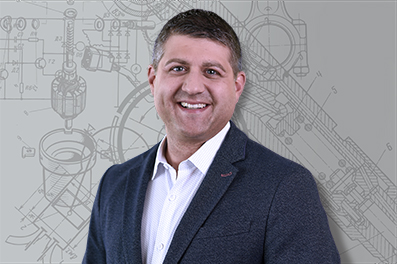 Many U.S. legal teams have moved to remote work this month—patent prosecution teams are no different.  Remote work can increase a prosecution team's productivity, efficiency, and effectiveness. We at CRK have supported remote work from day one. With a remotely accessible docket and document management and with modern collaborative tools, we have been able draft applications, file office action replies, and conduct client meetings online from anywhere in the world at anytime of the day.  
Here are five tips for remote work—specifically for patent prosecution teams—that you can implement quickly.
1. Make sure the docket is remotely accessible. If the docket is on a local network in the office, it generally won't be accessible without a strong VPN installed. If this isn't something you've had set up in the past, there's an easy workaround with a local computer.  Set up a computer in the office with a remote desktop tool, like LogMeIn or TeamViewer. You can use this to access the in-office docket. Far from ideal, but it'll work in pinch.  Now, if you have a cloud-based docketing system, remote access is built-in. Foundation IP by CPA is a good example of a cloud-based docket system.
2. Get a reliable instant messaging client, and one that includes presence in a screen sharing function. Remote work presents challenges to quick, ad hoc team conversations. Screen sharing enables you to point to and describe the different features of a particular invention and view images together. Most professionals know Skype for internet-based video calls.  Google Hangouts is a robust and easy to implement solution, one that allows your team to chat via on the fly video or audio calls, and your team can be working  in Google Drive on shared documents (either viewing/reviewing or editing them). There is no installation and no real learning curve: you just need to use Google Chrome. A third option for parties who don't want to use Google products is Zoom.
An important feature for collaborating is 'presence.' An indicator in the IM client that shows whether a coworker is available, on the phone, away from the computer, or off-line. At a glance you can see the "green light": if people are on, away for 20 minutes, back soon. If they are in a meeting or call, you can adjust, stay in sync and keep the projects moving with minimal disruption by sending an email for later follow up.
These five patent-team specific practices for working remotely can offer your team stability, comfort and consistency both for now and into the future.
3. Have your backup mail supplies at the ready.  Patent prosecution has special mail box rules when the US Postal Service is used, specifically its Express Mail service.  It's important to have those mailing supplies at home in case your home internet goes down or the USPTO's electronic filing systems, EFSweb, fails. Because filing by mail is always an available backup, the patent office generally does not accept excuses for missed filing dates for lack of access to EFSweb. And faxing is not a great solution in this instance.  Fax is not acceptable for new applications and long fax durations for large patent docs are apt to fail. 
4. Schedule regular team meetings while working remotely, either weekly or every other week. For managers, it's especially important to continue holding regular one-on-one meetings while working remotely and to maintain a good communication flow. For teams, the natural deviation of individual schedules during remote working hours (days/weeks/team wide) means that communication will be more difficult. Build in some routine so even with deviations everyone can have and provide the regular check ins needed to keep projects flowing and everyone on track.
5. Plan to invest in a good monitor (or two!). There's no better way to work on a patent application than to have the figures up on one screen and specification up on the other. Typically, when people start working remotely, they bring their laptops home. But the nature of patent work is that it's just not efficient on a small monitor.  Time is wasted switching from one window to another and it's more likely mistakes will be made. External graphics  multi-display adapters can found on Amazon for a $100-$300, so you can plug-in two or three monitors and get to work. 
Bonus tip: get a good microphone.  With more remote meetings having video and audio handled through the computer rather than through a traditional telephone, the quality of your microphone at your computer has a very large effect on the audio quality in a remote meeting. The main decision is one of personal preference, some folks prefer headsets, others prefer speaker-phone adapters. Whatever you choose, look for one that supports noise cancellation and has its own mute function.  And even though wireless Bluetooth devices might be convient, you'll likely have better audio quality with a wired USB device (and you'll never have to worry about your headset battery dying right in the middle of your insightful concluding remarks).
These five patent-team specific practices for working remotely can offer your team stability, comfort and consistency both for now and into the future.
Back to Blog