Condo Roccia Koptiw LLP is pleased to welcome our 2017 Summer Associates:
Ben Chalfin
Summer Associate from Duke University
Ben has u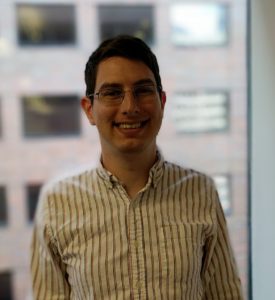 ndergraduate degrees in History and Neuroscience from the College of William & Mary, a law degree from Duke University, and is currently working on a Master's degree in Electrical and Computer Engineering (also at Duke University).
Ben was drawn to patent law because of the opportunity to work with new developments and emerging technologies.  He notes, "I'm fascinated by the idea of being intimately involved in protecting an advancement before all but a few people even know it exists."
Anupma Sahay
1L Summer Associate from Temple University
Anupma has a Master's degree in Mechanical Engineering from Drexel University, where she also obtained her undergraduate degree in the same field.  Anupma spent several years working as an engineer before determining to attend law school.
Her interest in patent law came from talking to close family and friends in the field.  Anupma is looking forward to exploring new technologies and utilizing her engineering and law studies together.
Back to News